Check out the scenario and the Katyusha Rocket Launcher reveal!
Dear comrades,
Loresoft is proud to announce the first english interview in Indie Game Picks! 
Following our announcement about the Chapter 2 which will conclude the Steam demo, we had a nice invitation from the Indie Game Picks website and decided to accept us. Katyusha's Game Designer Manos Gryparis, talked about the scenario, our goals and revealed some exclusive screenshots, including the Rocket launcher from Level 2!
Please keep in mind that the screenshots do not represend the final version of Chapter 2, as we have just entered our internal stable alpha version. At this point we need to:
– Finalize graphics (background, interior part of the buildings and several Lyudmila Pavlichenko animations).
– Add crafting and test it.
– Do a full cycle testing.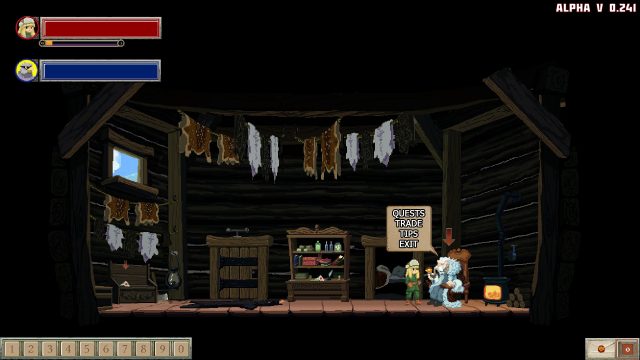 Just a note, for the records, Katyusha's first interview was in Russian, from GameGuru in White Nights Moscow, where we presented the prototype version of our game, which was made during one month.
We can not give an exact date of when the Steam demo will be ready but we definitely want it to be done during the next weeks and surely before the end of the year.
In the meantime, stay tuned for our new gameplay videos and Chapter 2 song!
Thanks a lot for your patience.
Follow Katyusha on Facebook, Twitter and Instagram. Also make sure to Subscribe in our YouTube channel so that you are always up to date with our new videos!