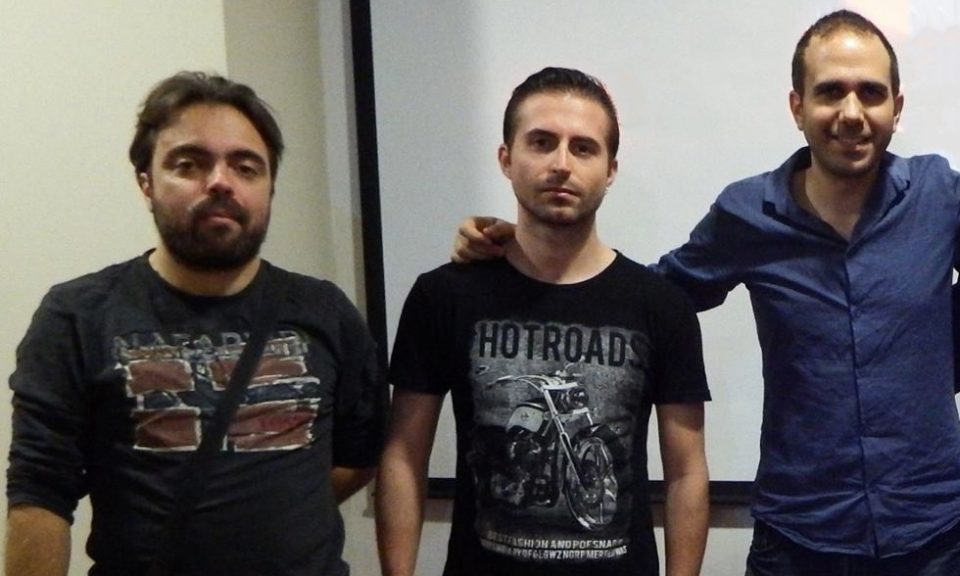 About
We are a team of passionate game developers who started playing games since late 80's. We focus mainly in creating video games with old-school gameplay and RPG elements. These are our profiles:

From left to right:
Vangelis Kalaitzis: Game Designer and Level Editor. Has previously worked in Aventurine in Darkfall's A.I. testing and as a Game Designer in Darkfall: Unholy Wars.
George Mataragas: Lead Developer. Creator of the Android game LandFort.
Manos Gryparis: Founder, Game Designer and Marketing Manager. Has previously worked as Marketing Manager in Artnroll, while in Aventurine (Darkfall), he had several duties beside Marketing, such as A.I. testing and Community Management.
Also in our team:
Nathan Gaul (2D/3D character artist, 2D/3D animator): Ex-Artist of Dark Matter Entertainment (World of Trinketz), winner of Great Canadian Game competition (2007) and OMDC Interactive Digital Media Fund (2008-2009).
Dan Mafra (2D/3D environmental artist)
Chris Heckman: The music guy. Responsible for our lovely Katyusha music themes that you will hear in the game, as well as sound effects.
If you are interested in joining our team, then please send us your CVs to info [ατ] loresoft.gr . We are mainly looking forward to hire artists, sound engineers and voice actors.
Thank you!