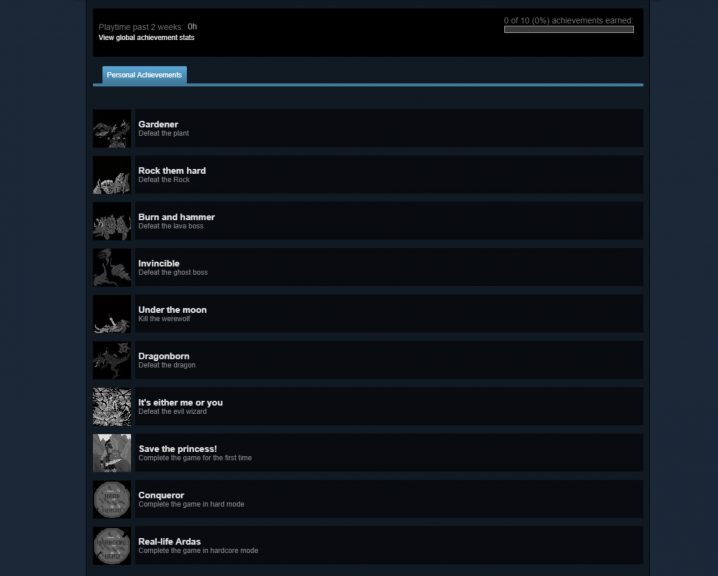 We are proud to announce one of the final patches of Xenia. Our first PC game on Steam, has now achievements.
We have added 10 achievements in patch 1.09, so that you can increase your profile score. Most of them have to do with boss fights, while other effect game completon. Feel free to look for them. Who is going to get them first? Let's see!
Achievement list:
Gardener
Defeat the plant
Rock them hard
Defeat the Rock
Burn and hammer
Defeat the lava boss
Invincible
Defeat the ghost boss
Under the moon
Kill the werewolf
Dragonborn
Defeat the dragon
It's either me or you
Defeat the evil wizard
Save the princess!
Complete the game for the first time
Conqueror
Complete the game in hard mode
Real-life Ardas
Complete the game in hardcore mode
Good luck adventurers.