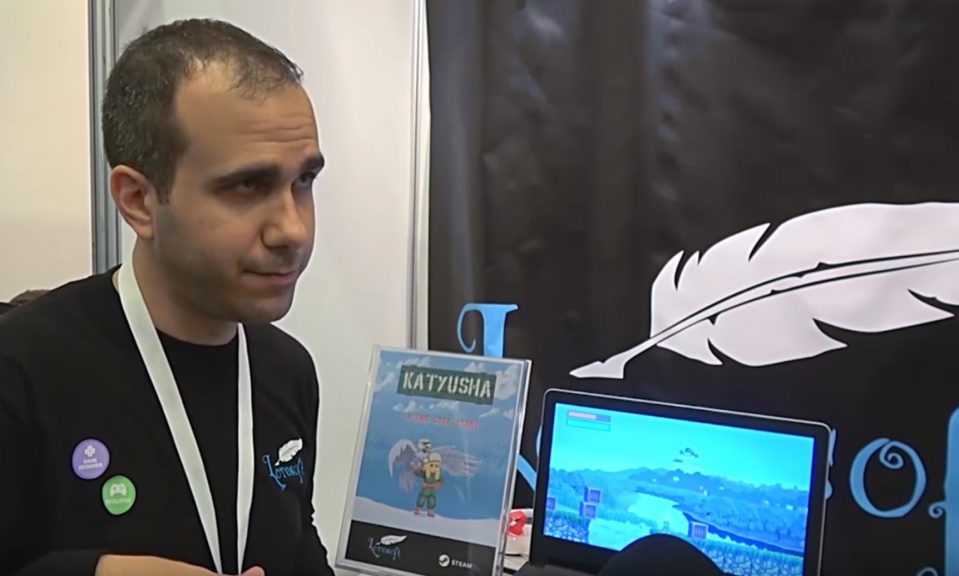 Russian gaming website Gameguru is the first to "break the ice".
During our presence in White Nights Moscow, we had the chance to meet with Gameguru in which we gave our first interview for Katyusha.
You can check the interview in the video below. It's in Russian language so our community from Russia can fully understand it. For all the others, the interview describes what we have already announced in terms of gameplay. It says that Katyusha is a Platform/RPG based in the popular Russian song and that the game includes stuff from the song, like the river or apple and pear trees etc. Also, Loresoft is mentioned in the video, together with the fact that 6 developers are working in the game (lead developer and game designers are greek, our artists are from Canada and Brazil and our sound engineer is from Great Britain).
Have a look in the interview below:
For media requests you can send your emails to info [ατ] loresoft.gr.