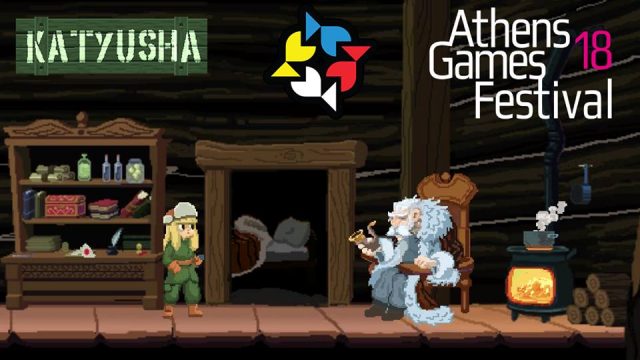 Nominated in Nordic Game Discovery and People's Choice Award contests!
Loresoft is proud to announce that will participate in the Athens Games Festival for a second consecutive year. And this event is going to be massive!
Follow us in Helexpo Marousi Exhibition Center, Athens, this weekend October 20-21. Come in booth A8 and play the latest early alpha version of Katyusha (v2.01) exclusively before it goes live on Steam. You will also be able to play our side-project (of much smaller scale), an unnanounced old-school Platform, which is revival of an 80's Platform and is going to be released before Katyusha as a free-to-play title.
We are also really excited to announce that Katyusha is nominated for two prizes:
– One place for Nordic Game Discovery Contest. Three games will complete and Katyusha will be one of them.
– People's Choice Award: All visitors of Athens Games Festival can vote for their favorite game in a public booth. This is actually the gamers award, as you will decide which is the best game of the event.
We hope to see you guys in Helexpo, this weekend October 20-21, 11:00-18:00. The on-stage presentation for the Nordic Game Discovert Contest will take place on Saturday, 17:00-18:00